Machining
We offer a variety of machining including CNC milling and CNC turning for various types of stainless steel and aluminum.
CNC milling
The latest technology for high-quality stainless steel machining!
The company MDM has a three-axis CNC machining center with an additional four-axis separator and the size of the cultivated area of 1650 mm x 650 mm. CNC machining center features high rigidity and functionality. It is intended for serial and machine-tool use. We mainly specialize in the treatment of various types of stainless steel.

Technical features:
Table size: 1650x650x625 mm (x, y, z)
Max rev. no.: 8000
Tool revolver: 30 pcs
Programming: 2.5 D
CNC turning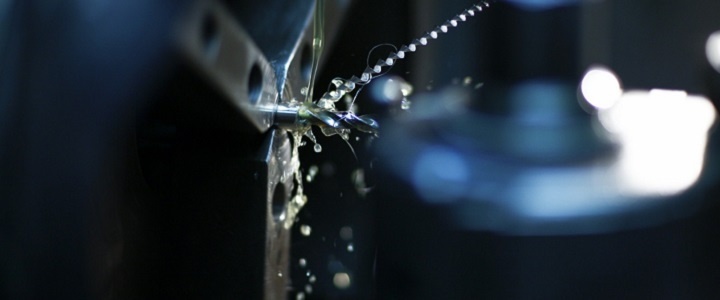 With the latest technology and years of experience to perfect product!
CNC lathe allows turning, the eccentric drilling and milling with driven tools. Capable of producing complex products of high precision. With it, we achieve enviable quality and processing time. CNC lathe is designed for both large-and small-scale high-tech work.

Technical features:
diameter: 300 mm
Spindle diameter: 76.1 mm
length: 700 mm
For more information, send an inquiry to info@mdm.si.